"Why do you always dress as if you're the CEO?!"
A snotty co-worker asked me this question way back. But despite her eye roll and sarcasm, I wasn't offended. Though my career in Human Resources has really nothing to do with my principle to dress appropriately for work, it did empower what I already know. Thanks to my parents, my sisters and I were able to understand the importance of adhering fitting dress codes at an early age.
For today's blog post, allow me to focus on one specific dress code: Work. There are tons of points why one should dress properly when reporting for work. From an HR Manager's point of view, this discerns your competence and translates how serious you are with your profession. Proportionate to performing professionally; aside from basic etiquette; is looking the part. If you are a member of the corporate environment, the way you dress convey a certain statement to people you'll meet. It inculcates respect towards others and for yourself. That is why it is vital to keep a suitable clothing standard that creates a positive impression.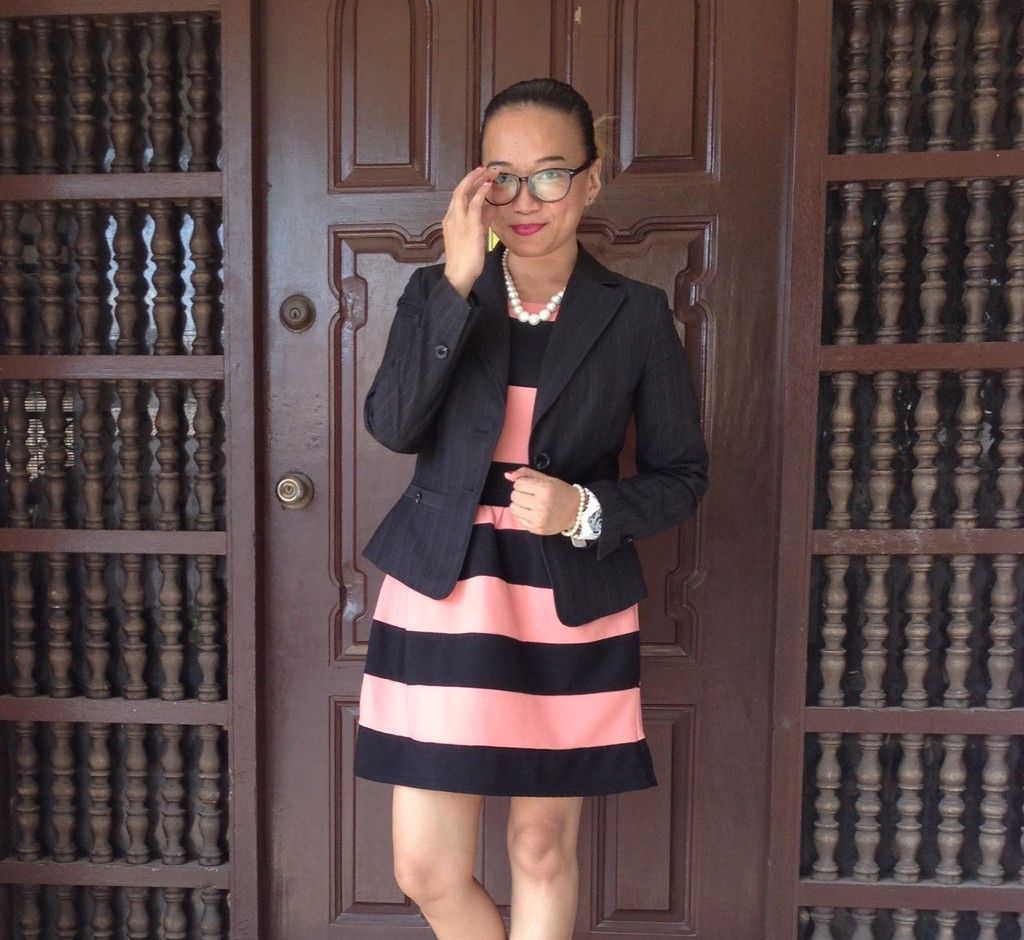 ---------------------------
Outfit deets:
Skater dress - thrifted
---------------------------
Staying in tune to office-appropriate attire, there may be different policies in your workplace. But one thing is certain - dressing for success affects the business' value:
"How an individual dresses for work can be a powerful extension of his personal brand. Clothes, accessories and even footwear an employee chooses to wear help reinforce or diminish his skills in the eyes of his employer, co-workers and clients" - Matthew Randall
And so to my snotty co-worker, yes, I will become a CEO in the near future. Though for now, I am happy as a Manager for Human Resources and will continue to dress for success!!
As always, thanks for keeping up with me, my fellow bloggers! I would love to hear what you think! It's your turn to state your mind so don't forget to leave your comments below. xoxo